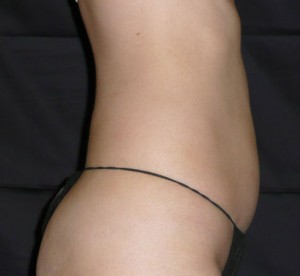 Do you have cellulite or unwanted excess fat in your abdomen, thighs, buttock, flanks, or arms? Dr. Julie E. E. Kupersmith MD can perform non-invasive body contouring using the VelaShape® III in New Rochelle, New York. VelaShape allows you to reach a toned, contoured, well-shaped body in about six treatment sessions. Most patients see gradual results, cumulative results throughout their treatment. After treatment, you will look and feel more youthful. Since this procedure is non-invasive, there is no downtime and virtually no discomfort.
VelaShape uses several technologies to contour your body and reduce trouble areas and cellulite that diet and exercise do not affect. Ideal candidates for VelaShape treatment are those with a BMI (Body Mass Index) of less than 30 and who fall under the Nurnberger-Muller Cellulite Classification Stage 1 and 2. Ask our cosmetic surgeon if you are a candidate for VelaShape treatment.
VelaShape combines infrared light, bi-polar radio frequency energy, and vacuum. This causes the deep heating of fat cells and their surrounding tissues and dermal collagen fibers. The VelaShape stimulates the growth of new, better collagen and elastin, resulting in localized reduction in skin laxity, body volume, cellulite, and improvement of skin structure and texture.
We welcome you to contact our office today for more information and to schedule an appointment.